Items not yet included or missed the deadline?
If you would like us to add an event or edit please let us know at exmoornews@gmail.com – and we will add it on this website page. Thank you
___________________________________________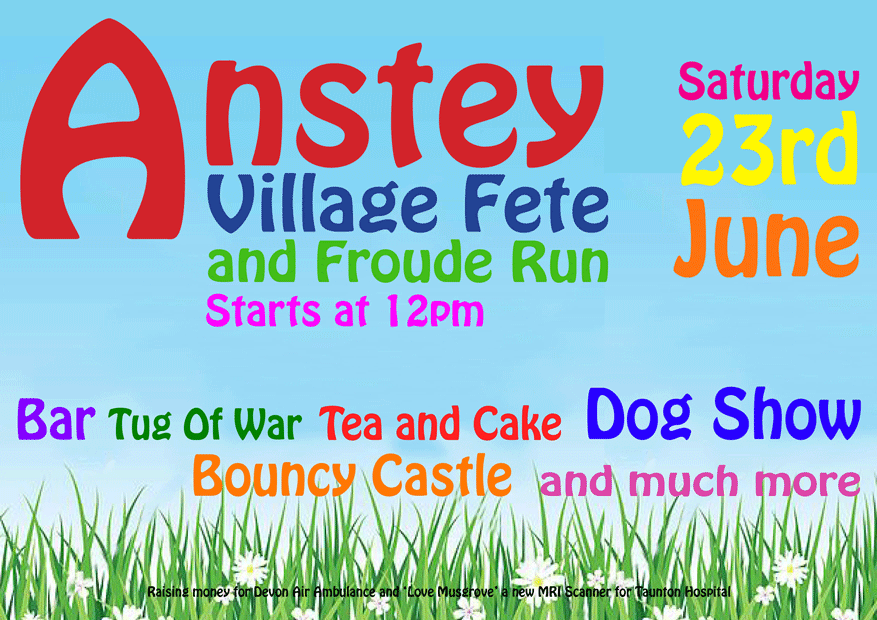 ___________________________________________
From Taunton and Wellington Cat Protection…. update on Dangermouse.
DANGERMOUSE
In October 2017, Dangermouse moved home from South Wales with her chums, Alley Cat and Parsley the dog, to a temporary home on Exmoor with her owner's relative.  This was due to her owner relocating for work but who had been unable to find rented accommodation that would accept pets.
Unfortunately, Dangermouse decided that the new home was not for her and escaped without trace.   After three weeks with no sign of her, CP were contacted and her details listed on CP websites and on social media, the microchip company alerted and neighbours contacted.
In February 2018 we received a message from her owner to say that she had been found safe and well, but after a bit of a trek and having used up one of her nine lives!  She was found trapped down a pit in an old mill building on a farm some four miles from where she had escaped and was only recovered by the farmer's son who went down a ladder to help her.  She was frightened, hungry and had been calling out loudly seeking help!  Fortunately the farmer realised that she was an owned cat as she was so friendly, and his sheep scanner showed that she was microchipped.  With the help of the local vet, her owner was traced despite the puzzle that her details were still registered to South Wales.
Happily, Dangermouse has now been reunited with her family back in Carmarthenshire and is delighted to be reunited with her friends.  Thanks to her microchip and the observations and actions of her finders, this is a very happy ending to the story!
Welcome back home Dangermouse!
___________________________________________
Browns Jewellery
Their spring opening hours will be Monday to Saturday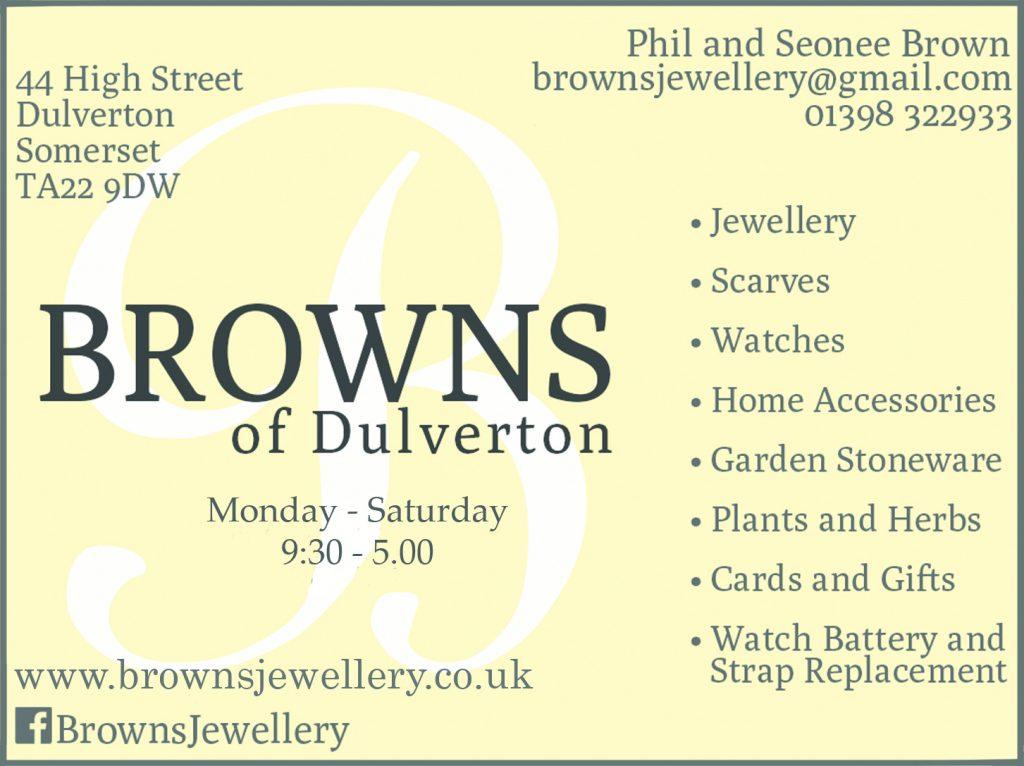 ---
Somerset Library Service
Consultation 2018
Officers from the Library service will be holding a public 'drop in' event as part of the consultation exercise on the future of our library on Thursday 8th February 2018 10am – 1pm in Dulverton Library
This is your opportunity to demonstrate your support for your
library.
Please be there if you can
————————————————————-
___________________________________________
Dulverton Traders Association
For the attention of traders and businesses in Dulverton.
You may already have heard of the Dulverton Traders Association which is in the process of being setup by Hattie Sloggett of the Feather and Bell in Dulverton. The purpose is to promote Dulverton and its businesses in the town.
Facebook
Regards
Exmoor News
_______________________________________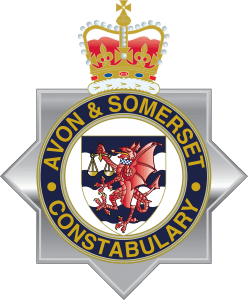 #ThinkWindows this summer!
The lighter nights means summer is here but also means an increase in calls to the police about anti-social behaviour (ASB).
Calls to Avon and Somerset increase on average by 14% in July and August, and calls that relate specifically to ASB go up by 28%. Inconsiderate use of vehicles and littering, as well as, damage to property and rowdy, drunken behaviour and noisy neighbours are some of the top five issues that understandably upset people the most
The majority of calls happen over weekends when most people are at home; and with more people spending time outdoors enjoying the longer days, unsurprisingly there tends to be a particular increase in calls relating to noise and nuisance behaviour.
We also see a 10% rise in burglary during the summer months, and more than 1/3 are via an open or insecure window.
With open windows being a common factor in both problems, we are encouraging everyone to#ThinkWindows this summer!
Be a considerate neighbour, if you are outside be mindful about how your noise might be impacting on others, especially late in the evening.
Don't make life easy for thieves. Lock your doors and windows when you are out, or even if you are out in the back garden. Make sure someone can't reach in and open doors, grab keys or remove small items like mobile phones and tablets. For more crime prevention advice visit our website. www.avonandsomerset.police.uk
Other things to think about during the summer:
Be aware of others, big groups of seemingly noisy or rowdy people can be intimidating to others. Everyone should be able to enjoy our parks and open spaces without feeling intimidated or worried.
Know your limits, whilst we want everyone to have fun in the sun – we won't tolerate intimidating or antisocial behaviour and often alcohol sadly seems to be an all-to-common factor in a lot of incidents.
Don't drop litter, take your rubbish home. Cleaning up rubbish and collecting litter comes at a cost. It can also been dangerous for animals and children if glass bottles and other items are left lying around.
If you are affected by ASB, report it to the police or council. For more details of who to report to, visit our Neighbourhood and Community pages on the website www.avonandsomerset.police.uk
___________________________________
GREAT OPPORTUNITY FOR AMATEUR PHOTOGRAPHERS:
NEW PHOTO CONTEST LAUNCHED IN DEVON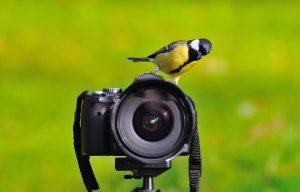 The photographer of nature.Devon Birds is providing a great opportunity for amateur photographers with the launch of a new photo competition this Summer which is open to the general public.  Devon Birds is a charity which supports the study and conservation of wild birds.  Amateur photographers are invited to submit their bird photographs which must have been taken in Devon, and the winning entries will be displayed at Torre Abbey in the autumn.   Prize-winning photographers will be invited to receive their awards at an evening event in Torre Abbey in October.  Details on how to enter the competition are to be found on www.devonbirds.org
This is a great opportunity for amateurs to spend time observing and recording birds in their natural habitat, and then to showcase their photographs to the wider public.
The competition categories are the following:
Bird Portrait – this can be in any position and setting.
Bird Behaviour – this can include behaviour such as a Song Thrush breaking a snail's shell on a stone, etc.
Birds in the Garden – it is hoped that this is self-explanatory.
Urban Birds – this envisages photos taken in the setting of a built environment
Birds on the move – this will include birds in flight, swimming or diving, etc.
Groups of Birds – this can include flocks of single species, or an amalgam of species such as you might find by an estuary.
Under 18 – this is purely age related, and can cover any of the above subjects.
Photo of the Year – a panel of Judges will select the Overall Winner  from one of the above categories.
Photos need to be submitted online via the Devon Birds website:   www.devonbirds.org/gallery/competition_2017_entry.  The contest opens on June 1, 2017 and entries must be received by August 31, 2017.
Entries will be judged by an independent panel of judges composed of well known wildlife personalities.  The panel will be chaired by Sophie Stafford, former editor of BBC Wildlife magazine, who currently edits the World Wildlife Magazine and has been a judge on the highly prestigious BBC Wildlife Photographer of the Year competition.
There will be a celebration and awards ceremony to be held at Torre Abbey on 20th October to launch the exhibition of the winning photographs.
For further information contact:  Shaw Edwards on 07968 288281 / shaw_edwards@yahoo.co.uk