You are thinking about your book or have written your book and are looking for a publisher. Exciting times. We have produced over 44 books and every book is unique.
What we offer:
We offer options to get your book produced – in house or different
online solutions – for both picture and text based books.

Discussion on production costs for each individual book. Some are
keyed from handwritten notes and some are produced from text
supplied in digital form or audio.
**Please note – we do not carry out or get involved in promotional events, marketing, book signing etc. **
Please contact us for more information. Either on mobile 07497 914441 or email exmoornews@gmail.com.
How to get your own book published: a step by step guide
https://www.theguardian.com/money/2022/aug/09/how-to-get-your-own-book-published-a-step-by-step-guide?CMP=Share_iOSApp_Other
Books available on Amazon are:-
Living in the Mourning Light – click here
Bandicoot Island – click here
The Willows – click here
Tales from the Wetlands – click here
My Favourite Tree – click here
Quirky Quiz and Puzzle Book for Quizmasters – click here
This was my Africa, Living with Changes – click here
Michael's Mission – click here
An Exmoor Artist – click here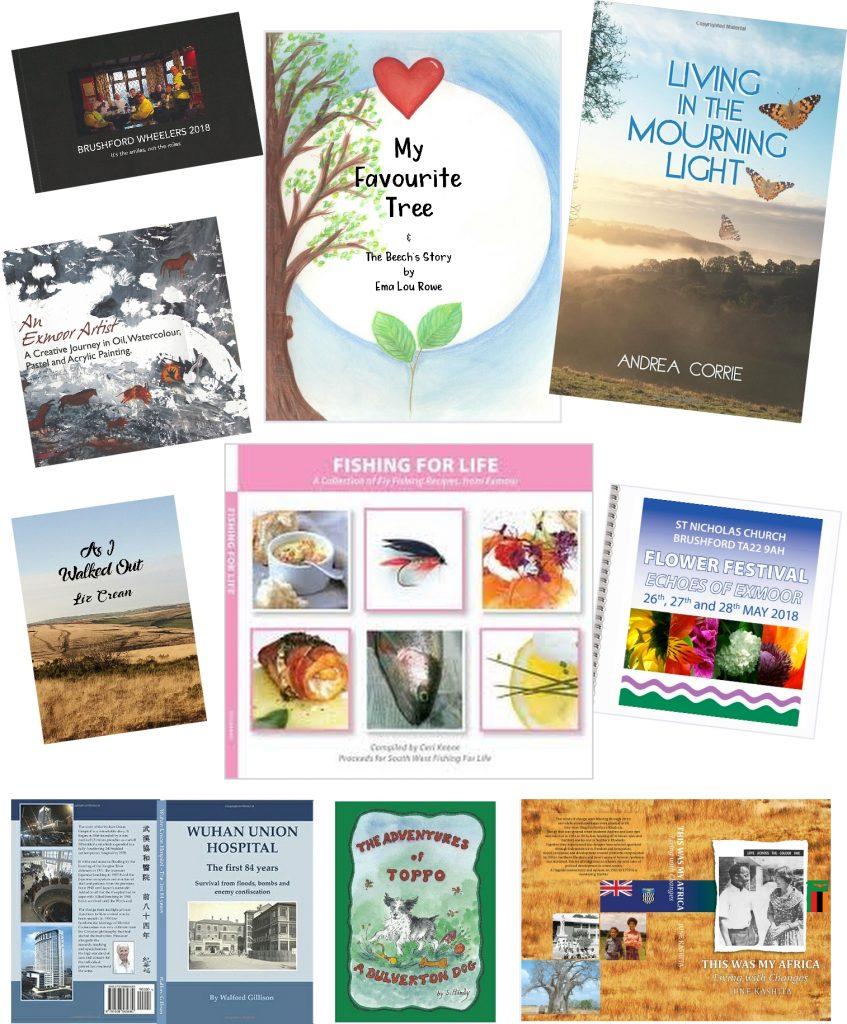 Thank you to all our authors for allowing us to use their images.
For more information on our publishing service download our booklet here:
Just for fun check out our mind map for authors:-