You are thinking about your book or have written your book and are looking for a publisher. Exciting times. We have produced many different types of book – and every book is unique.
What we offer:
We offer options to get your book produced – in house or different online solutions – for both picture and text based books. Discussion on production costs for each individual book. Some are keyed from handwritten notes and some are produced from text supplied in digital form or audio.
** Please note – we do not carry out or get involved in promotional events or marketing or copyright issues etc. **
Please contact us for more information. Either on mobile 07497 914441 or email exmoornews@gmail.com.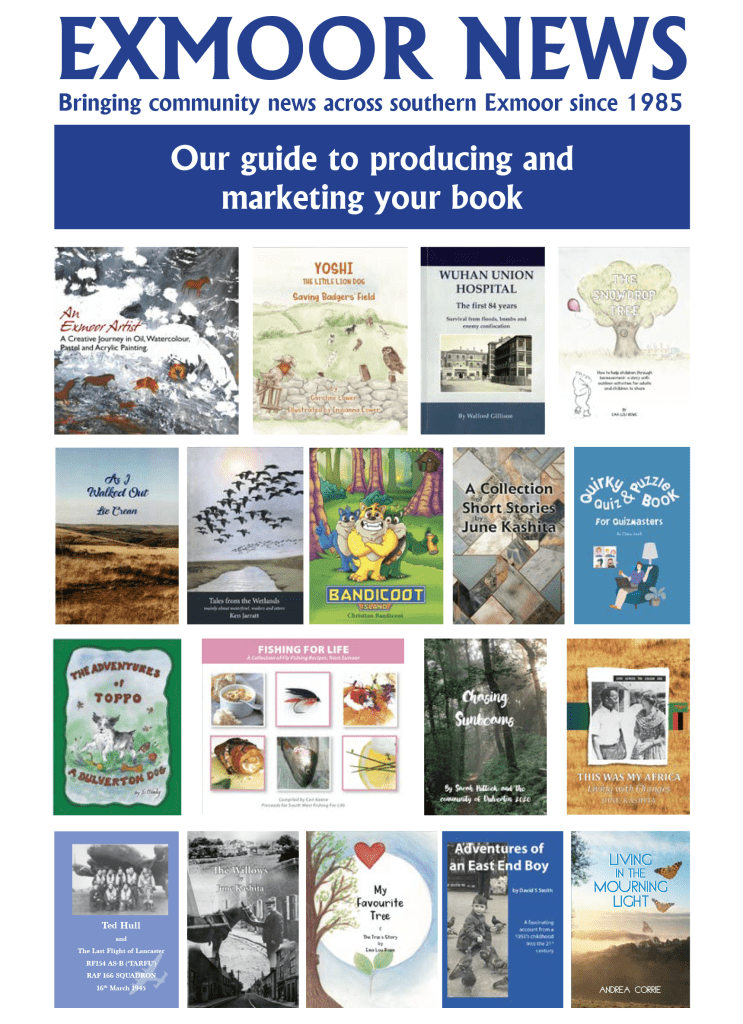 We get asked lots of questions about how to go about creating a new book, publishing and marketing it – so here is a handy guide.
Its free to download.
Click here: EN PublishingYourBook 011223
Ceri and Claire have produced over 45 books including the titles shown here. The links show books available on Amazon.
Yoshi: The Little Lion Dog. Saving Badgers Field – click here
Living in the Mourning Light -click here
Bandicoot Island – click here
The Willows – click here
Tales from the Wetlands – click here
My Favourite Tree – click here
the Snowdrop Tree – click here
Quirky Quiz and Puzzle Book for Quizmasters – click here
This was my Africa, Living with Changes – click here
Michael's Mission – click here
An Exmoor Artist – click here
Wuhan Union Hospital = click here
The Supplement to Michael's Mission and Michael's Legacy – click here
John's U.F.O. Collection: Worldwide Terrestrial Tracings – click here
Piartology – click here
Michael's Legacy – click here
Bites of Poetry for Coffee Time by Fran Bridger – to order email franbridgerpoetry@gmail.com
Brushford Diamond Jubilee
Adventures of an East End Boy
Exmoor Rivers
Chasing Sunbeams
As I Walked Out
Glancing Prose
The Last Flight of the Lancaster
Holworthy Slow Cooker Recipes
The Tides of Time
50 Years on Exmoor
Adventures of Toppo
Fishing For Life
Brushford Wheelers 2018
Big Game
Dumpling The Fat Pony
My Time on Exmoor
Sketches of a Life
Exmoor Poets
My Exmoor years
A Pause in Time
A Poem A Day
Diaries of Leslie Thomas Everdell Bombadier 307 Battery RA
The Life Story of a Westcountry Woman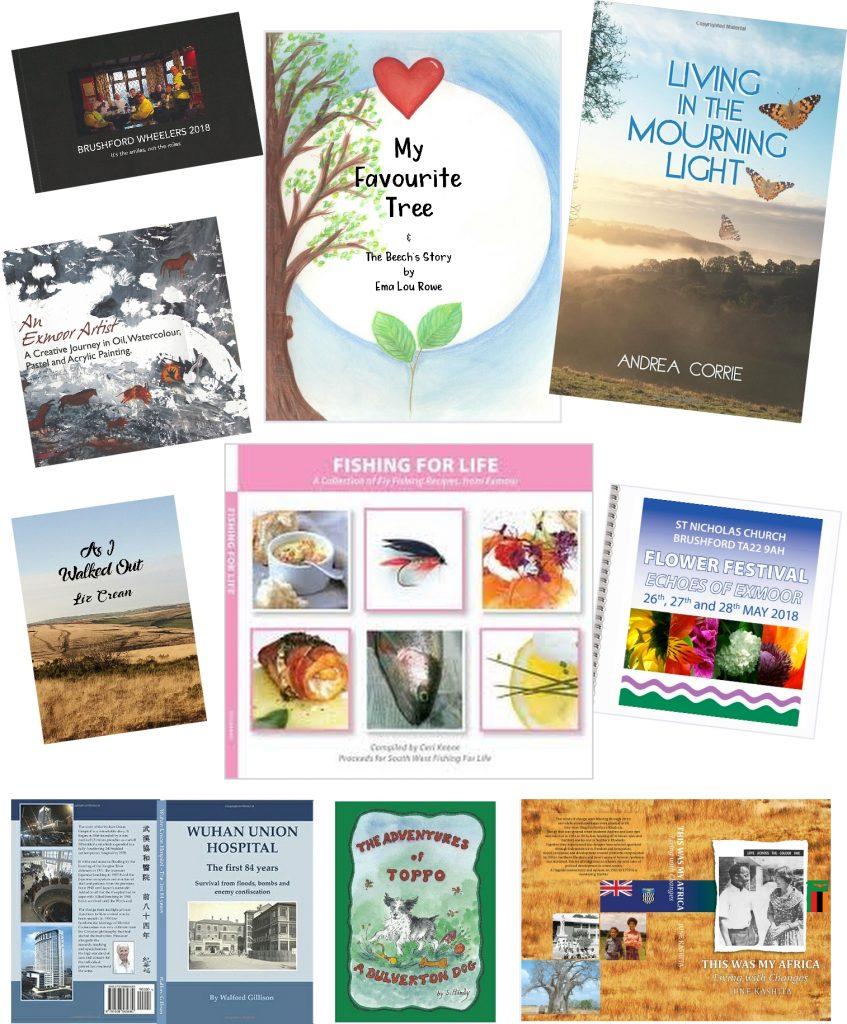 Thank you to all our authors for allowing us to use their images.
For more information on our publishing service download our booklet here:
How to get your own book published: a step by step guide – click here
Just for fun check out our mind map for authors:-