Items not yet included or missed the deadline?
If you would like us to add an event or edit please let us know at exmoornews@gmail.com – and we will add it on this website page. Thank you.
______________________________________________________________________________
2.9.21 Missed photo credit: Andrew Hobbs, from Sept/Oct issue of Exmoor News, article about Kate Hetherington.
along with the photo.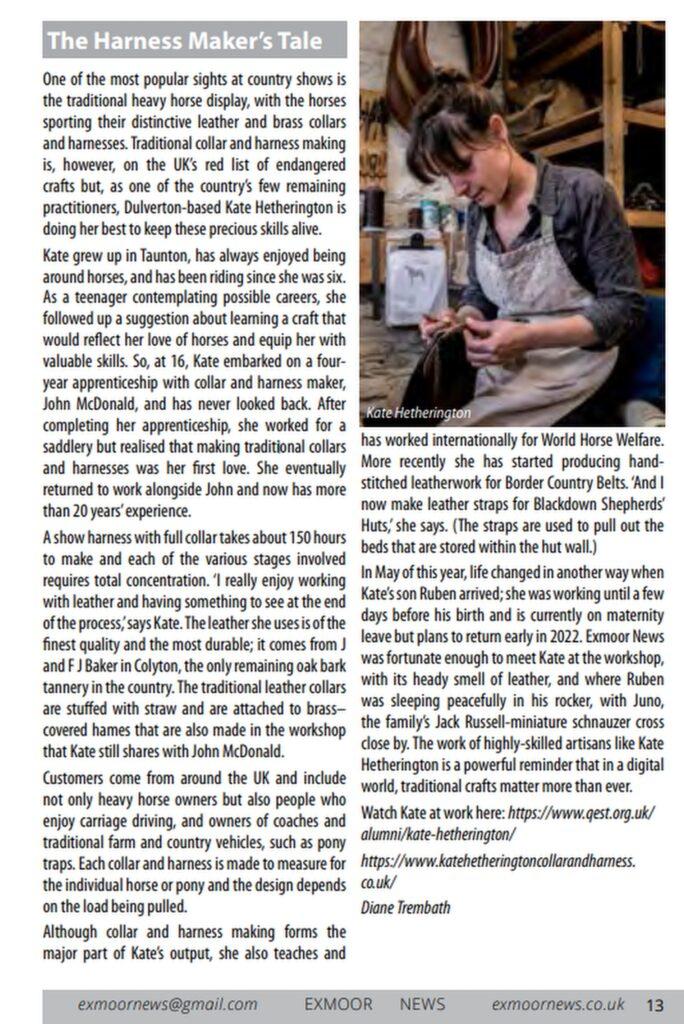 ______________________________________________________________________________
22.8.21 Apologies
Exmoor Society Walks
Apologies that the Sept/Oct issue of Exmoor News carries an old listing for the Exmoor Society Walks.
There is however a Guided Walk – The Bats of Horner Wood
08 September 7:00pm – 9:30pm. Meet 7.00pm at the National Trust car park at Horner village TA24 8HY. (Fee payable by non-members).
More details from their website
______________________________________________________________________________
Dear All,
This is the pre-skills employment course for construction that has been set up for students from the West Somerset College – and it is being held at the West Somerset College.
Initially the course was set up for those leaving the college this year but there are spaces so if you know of any young people in West Somerset up to the age of 25 who are wondering if construction might be a career for them – they may like to apply for this course to gain some pre skills to build their CV.
Going forward West Somerset will need builders not just at EDF but all over and therefore we would encourage anyone who has wondered if they might like a construction job to consider this course.
The closing date has gone – that's how we know there are spaces!!! So please share and ask the young person to apply.
The Course is funded by the West Somerset Opportunity Area and therefore is free, but places are only on offer to those who live in West Somerset.
We can also help with transport is that is a problem for the young person
Please share
Thank you
____________________________________________________________________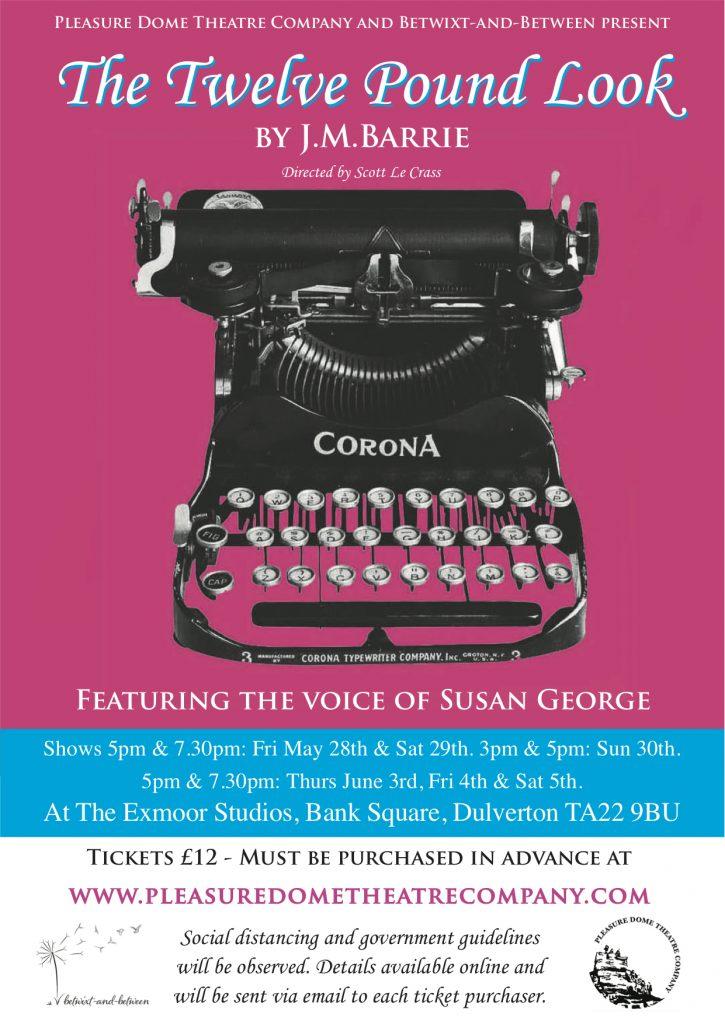 ___________________________________________________________________

EXMOOR SOCIETY GUIDED WALKS 2021
All walks will only go ahead if Government Covid regulations permit. Please check the Exmoor Society website for information relevant at the date of the event – www.exmoorsociety.com
Thursday 8th April 2021, 10am – 1pm | Wheddon Cross Saxon Harepath
A circular walk from Wheddon Cross taking in Hare Path and part of Thorne Lane, thought to be part of the Somerset herepath, a Saxon military road from Bristol on to Exmoor (see http://exmoorwalker.emyspot.com/pages/the-herepath.html).  Most of the walk will be on tracks and lanes, but in wet weather be prepared for some mud and slippery rock.  A 'moderate' walk, with some steady climbs.
3hrs/5miles. Dogs on leads.
Meet 10.00am in the car park at the inn at Wheddon Cross TA24 7DR
Refreshments available afterwards at the Rest and Be Thankful Inn, Wheddon Cross, subject to Covid restrictions.
BOOKING IS ESSENTIAL using the form on the Exmoor Society website page for this walk.
Saturday 24th April 2021, 11.00am – 1.30pm |The Lost Village of Clicket, nr. Luxborough
150 years ago five families lived in a remote Somerset valley then, in the space of two years, they vanished. This beautiful stream-side walk takes us to the lost village of Clicket, past the quarries and the mill where its inhabitants made their living, to tell the story of life in one of the Exmoor's most remote villages. We will walk through magnificent beech woods, past Croydon House, Exmoor's finest Jacobean house, and then back through the woods to Luxborough.
3mls/2.5hrs. Dogs welcome
Meet 11am Nurcott Farm, Luxborough TA23 0SU – SS 96848 38689
BOOKING IS ESSENTIAL using the form on the Exmoor Society website page for this walk.
Friday 7th May 2021, 10am – 2.00pm | Ashley Combe Landscape Restoration in Culbone Wood
This walk will follow the South West Coast Path from Ashley Combe to Culbone Church and back, looking at the work to restore some of the surviving features of the Ada Lovelace era designed landscape. We will also discover some of the earlier history and management of these fascinating coastal woodlands. The grounds of Ashley Combe are private so we will not be accessing this area but we will be able to get a good impression from the SW Coast Path and land the ENPA owns.
3mls/4hrs. Dogs on leads
Meet 10.00am Worthy Combe Toll Gate car park (£2 fee) TA24 8PG
BOOKING IS ESSENTIAL using the form on the Exmoor Society website page for this walk.
Friday 14th May 2021, 11am – 1.30pm | Molland Church and Moor
Hugh Harrison, an internationally known expert in the conservation of historic structural and decorative woodwork, who lives locally, will provide a short insight into the medieval church of St Mary, Molland, following which there will be a 2 hour, circular walk to Molland Moor (optional). Hugh will also be speaking about his work on Wednesday 12th May during Simonsbath Festival.
Meet 11am at St Mary's Church, Molland EX36 3NG. Parking at the church / in village hall car park.
Lunch can be booked at the London Inn, next to the church, Covid restrictions permitting.
BOOKING IS ESSENTIAL for the talk and walk, using the form on the Exmoor Society website page for this walk.
Wednesday 26th May 2021, 10am – 1.00pm | Porlock's Coastal Wildlife – May
A spectacular circling walk starting in the picturesque village of Bossington, via the dramatic cliffs at Hurlstone Point, continuing around the sweeping shingle ridge and across the ever-changing saltmarsh.  The walk will provide many opportunities to discover coastal and marine wildlife, historic landscape features and the dynamic morphology of this nationally important coastline.
3mls/3hrs. No dogs.
Meet 10.00am at the National Trust car park in Bossington village TA24 8H
Refreshments available at Kitnor's Tearoom, Bossington, subject to Covid restrictions.
BOOKING IS ESSENTIAL using the form on the Exmoor Society website page for this walk.
Thursday 27th May 2021, 10.30am – 12.30pm | Crofts and Castles – Exploring John Knight's forgotten buildings
Exmoor's moorland landscape is not associated with buildings, but in 1819 John Knight began erecting little 'Scottish' crofts across his Exmoor estate. Join Rob Wilson-North and Tom Thurlow for this exploration, which is linked to a Simonsbath Festival event the evening before (26th May). It begins with a tour of the recently conserved White Rock Cottage in Simonsbath and then ventures out through Ashcombe Gardens to consider the landscape John Knight was set on creating and to discover the traces of another 'croft' in a remote moorland valley.
4mls/4hrs. Dogs on leads.
Meet 11am at Ashcombe Car Park, Simonsbath TA24 7SH. Bring a packed lunch.
BOOKING IS ESSENTIAL using the form on the Exmoor Society website page for this walk.
Participants take part in events at their own risk. BOOKING IS REQUIRED on the Exmoor Society website page for each walk – www.exmoorsociety.com/events/category/events.
Our guided walks are free to members and non-members alike but donations are welcomed to cover administration and printing costs.
The Exmoor Society | 01398 323335 | info@exmoorsociety.com
___________________________________________________________________
Dulverton Gardening Club
A Zoom Talk by Alan Pasco 9th April at 7.30pm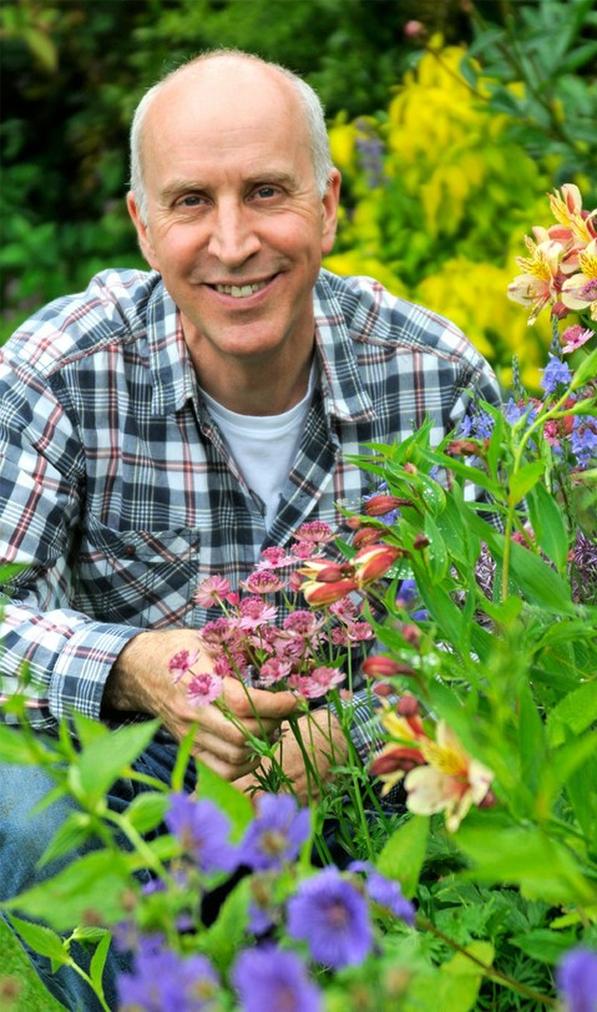 CREATE A GARDEN FOR ALL SEASONS
Would you like to look out onto a beautiful  garden all-year-round filled with some of the best performing flowers, hardy perennials, bulbs, shrubs, ornamental trees and colourful seasonal plants available?
In this illustrated talk Adam includes practical planning and design tips to help you plant a garden that provides colour and interest throughout the year.
See DGC website for more information, contact  Christine  duberyc@aol.com to  receive log in details.
Members free, non members £3.00
____________________________________________________________________